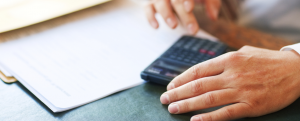 Before retaining a public adjuster, three key issues should be considered, Experience, Reputation, and Results.
Experience
A qualified public adjuster should have years of experience in handling a wide range of residential, condominium, and commercial losses involving various perils. In addition to small to medium sized losses, numerous multi-million dollar claims should also be part of their client portfolio. This ensures the public adjuster possesses diverse knowledge of insurance policies, the skills to navigate through unique adjustment issues, and simply gives you piece of mind that they have been tested in different claim situations. Read more about Dante R. Fabbro, P.C.L.A.
Keep in mind, however, Experience is not necessarily the same as expertise. Reputation and Results should also be weighed when considering a public adjuster.
Reputation
Verify through the Florida Department of Financial Services that the public adjuster is licensed and bonded as required by law. Confirm he/she is in good standing, has no complaints filed against them, and is in compliance with continuing education requirements. Use the internet to research the individual, and their firm, to determine if any "red flags" exist. The public adjuster you are considering should be a current member of, and in good standing with, the Florida Association of Public Insurance Adjusters (FAPIA). This ensures they are following a strict code of ethics, obtaining required continuing education credits on a wide range of related topics, and keeping abreast of the latest changes in law that may affect their profession and claims handling procedures.
Results
Check the public adjusters track record. Can they present you with a lengthy client reference list with contact information? There is no better source to confirm Results than prior clients. Make an effort to reach out to references to get a first-hand perspective on how their adjuster performed and their opinion of the Settlement Results.
To summarize, here are questions to ask before hiring a public adjuster
Does the public adjuster have experience with losses similar to yours?
Is the public adjuster licensed and bonded? For how long?
Is the public adjuster a current member of FAPIA?
Is the adjuster in good standing with the Florida Department of Financial Services?
Can the adjuster provide a lengthy client and professional reference list with contact information?
Finally, if you are not ready, do not sign with a public adjuster immediately. Allowing the "dust" to settle in the immediate aftermath of a major loss may be the right thing for you. A good, active working relationship must develop between you and your public adjuster during the claims process so if you are uncomfortable or unsure of the individual asking to represent you, pause.